Audlem Baptist Church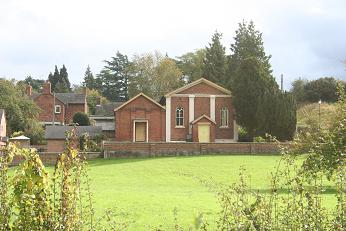 Welcome to the web site for Audlem Baptist Church. Audlem is a village of some 2000 people in the south of Cheshire, UK. The Baptist chapel was built in 1840 after a group of Christians had been meeting in a house for a few years prior to that. As far as we know, services have been held here through all the years of its existence, and today the modern congregation gathers each Sunday for worship and fellowship.

If you have not visited us before you might like to read more about the Church here.

If you are interested in history you will find several interesting facts in our History section.

Of course we are part of a wider community and a worldwide church.

Christian poetry can sometimes shine a valuable new light into the spiritual world. During his lifetime one of the members of our congregation, Peter Roberts, wrote many poems over the years - simply for the pleasure that it gave him. We are glad to be able to use this web site as a way of making these poems accessible to a wider audience. Please be sure to visit the Poetry section.

We have a small Christian book and card shop that you can read about here.